Welcome to the Dr. Robin B. Dilley Secure Client Area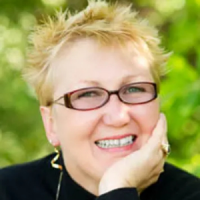 Dr. Robin B. Dilley is an Arizona licensed psychologist in private practice. She received her doctoral degree from Union Institute in 1992 and has been practicing as a clinician in the field of psychotherapy since 1978. She has studied extensively the literature on Shame and believes that often it is the "trance of shame" that keeps the client powerless to make his/her life different.

Dr. Dilley uses an eclectic approach to psychotherapy. She believes that each session and each client have unique differences, and that the key to psychotherapy success is in the psychotherapy relationship. If the therapist can establish a trusting relationship with the client and then be intuitive enough to use all of her professional resources, then the client is enabled to achieve the personal growth he/she came in to find.

The healing relationship between therapist and client consists of appropriate diagnosis, appropriate treatment, preventative measures for the future, and most of all hope that life can be different from the replication of the past.

COACHING: COACHING IS DIFFERENT FROM PSYCHOTHERAPY IN THAT NO DIAGNOSIS IS GIVEN AND COACHING IS MUCH MORE CLIENT DRIVEN. YOU CAN CHOOSE THE MODALITY THAT BEST FITS YOU.
Log in to the secure portal. If you have not received an email with a username, please Register.